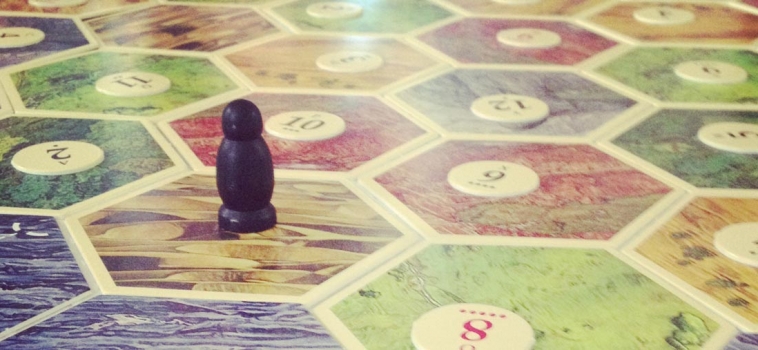 An important and life-changing event happened to me in December of 2012. I remember it vividly, the day I first became obsessed with Longest Road and felt decidedly apathetic toward Largest Army. There were 4 of us there and 1 baby, and we ate green enchiladas his wife threw together after he invited people over for dinner and games without asking her. Our "Mexican" friend had brought chips and some bomb salsa she just threw together. I put "Mexican" in quotation marks, because apparently when you marry a Mexican, you become Mexican. It's a mystery many of us do not understand. But we nod our heads in agreement and understanding when she tells us it is so.
Now these people, my hosts, they're not just any sort of people. They're carnies. And carnies are magical sorts of people with tricks up their sleeves and numerous wonders to behold. They have guns in their bedrooms and garages filled boxes upon boxes of candy, toys, and carnival games. The organic garden in the backyard may make you think they're normal people, but they're not normal. Hang out with carnies, and before too long you'll have maybe worn a squirrel suit or pushed a train (surprisingly difficult) or puked your blue guts out from too much blue cotton candy (the best kind) before the carousel. Maybe you'll suddenly find your face painted or realize you've spent the day hanging out with two talking rabbits. It's always an adventure with carnies. At least these are the stories.
And we sat there, the 3 of them teaching me while I soaked up all of the knowledge that was to be acquired. I was hooked. Ruined. An addict. Catan for life, baby.