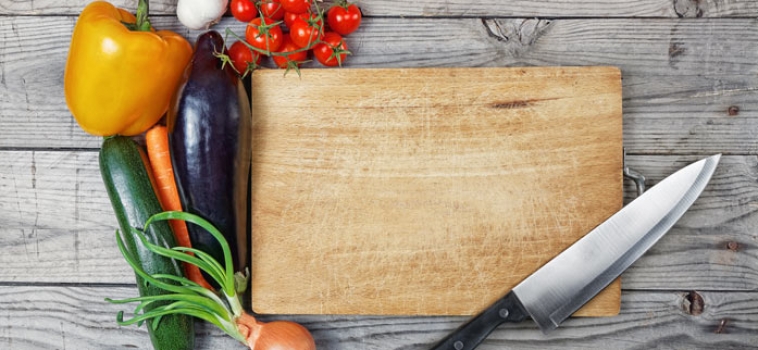 There are few things better than hanging out in the kitchen with all your friends, cooking and enjoying great food, exotic drinks, and good company. But there's a lot to why this is not only enjoyable but also important, maybe even vital, for community building.
I recently read an article in Comment Magazine (my favorite) called "Learning to Cook, and Why It Matters" by Andi Ashworth, and this article helped solidify a few things for me—things I knew, but things that needed some reinforcing in my mind. That, and I've also recently finished up reading Robert Farrar Capon's The Supper of the Lamb, which is absolutely delightful reading. It, too, cast some light on the subject at hand. I recommend both to you.
For about two years now, I've been planning events at my house centered around food, conversation, and sometimes a movie. I usually try to pick a theme for each event, just to keep things interesting. My goal is to build community and to provide a comfortable environment for all the different types of people in my circles to hang out together and get to know one another. It's also a really safe way for college students to spend a Saturday night. There's nothing intimidating about it. Food brings people together, and allowing people to stay busy in the kitchen doing something means there's little time for people to feel left out or awkward or useless. It's a great way to introduce new people into our little group of friends and to foster relationships.
The way it works is once we've decided on a theme, I use Facebook events to publicize and get RSVPs. People can invite anyone they want (this is important, too…new people are great). I also use the event wall for discussion of who will be bringing what, just to make sure we end up with a lot of great variety. The planning stage can be a lot of fun as people begin to research and discover new recipes. It sort of starts building the anticipation for all the delicious food we're going to experience at the actual event.
On the day of the event, I usually open my home up early (around 4:30 or so) to allow people to show up and actually do their cooking in my kitchen if they so desire. Usually, a few people will show up early, and the resulting creative chaos is absolutely fabulous. The place smells delicious as people start to show up, and I usually end up having to beg those who aren't cooking to step out of the kitchen just to make room for the "chefs." No matter how many seats I put around the house, people would rather stand in the kitchen. It's the gathering place, and with good reason. Everyone wants to be where the food is.
The thing I didn't anticipate when I first started planning these events is just how much care and skill people would eventually begin putting into their food. Our first few events were very basic. Italian food, Mexican food, etc., and people kept it pretty basic (even though, these, too, could be done with great detail and skill). Not a lot of creativity or new, interesting recipes. Not a lot of research or prep time. But with every passing event, I see a new energy and dedication coming to life, and people are beginning to love cooking, love trying new foods, and love the variety and challenge.
My last two theme nights have been the best. We did a sushi night, where we all brought different ingredients and made our own creative version of sushi. I turned it into a competition, where you could vote on the best one (an idea I stole from my mother's famous Quesadilla Cookoff).
And our last event was Indian food and a viewing of Darjeeling Limited. People tell me it was the best one of all, and I have to agree. We've never cooked better food collectively in our lives. It was our best work yet, and it was absolutely delicious. From the spicy potstickers and cucumber cilantro yogurt sauce, to the curry and coconut chickens, the spicy lamb, the various rices, the zesty carrots, the creamy apple and spinach salad, and oh, the milky saffron dessert. And let's not forget the thick mango yogurt and the cool, refreshing citrus and strawberry drinks. I'm craving it all over again.
I also put a lot of effort into the sort of environment people will walk into when they enter my place. I like to create cozy, conversational areas—lots of them. I love candles and pay particular attention to lighting. I also like to have a place for every person to comfortably sit and eat. So, I bring in card tables and other seating options, decorate them up with my theme, and do what I can to make each space somewhat intimate. All of these things assist people in having a better experience overall. I'm convinced of it.
All this to say, food matters. And it matters not just in the eating of it, but also in the creating of it and the bonds that can form through shared experiences of cooking and planning and indulging. People are already talking about our next event, and they've decided we're cooking Greek food. And after that, Thai. You know it's a good event when they're are already talking about the next one at the current one.
Hospitality doesn't have to be complicated or expensive. If you're looking for a way to bring people together, use food. If you're broke, do it our way. When everyone contributes a little bit, it becomes a very affordable evening. People will leave full, happy, and excited for next time. I won't spend time drawing out the obvious theological connections here; you can spend more time with that on your own. But food, company, and conversation make life fulfilling, interesting, and enjoyable. If any of those things are lacking in your life, it's time for you to have a party.