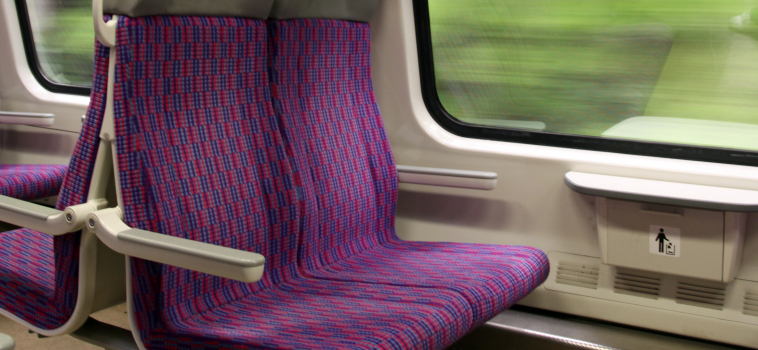 If I didn't know any better, I'd nearly call some of them angels. In fact, I'm not sure I know any better.
My Future Self
As a woman traveling alone, I've thought through all of the scenarios of what could go wrong (and so many things could easily have gone wrong). Traveling all night via bus through strange cities, stopping at shady stops, filled with shady folks.
But I was immediately at ease when I found myself accompanied by a woman I will simply call my future self. I don't remember her name, but she had done all the things I've done and am doing. She had been a teacher. She had gone into marketing. She was self-employed. She wore glasses like my glasses. Her personality was not unlike my own. She even dressed like me. She was plain like me. The only difference is she was an old pro, probably 20 years my senior. And hearing her admit even to this day that she still didn't know what she was doing, well, it was sort of comforting. Because even though she had no idea what she was doing, she had been doing it successfully now for 20-some years.
It gave me hope. It set me at ease. Not just in that situation, on a smelly bus driving through strange cities, but it set me at ease in general. You know, about the important stuff. Life, and all that. I suddenly realized that I would be okay. That I could, in fact, do this thing I'm trying to do. That I can handle the risks…and not because I, myself, can handle them, but because God can handle them, and he always does.
She kept me company at 4 AM when we got to the bus station. She showed me the way to the beautiful train station in Boston where we sat and drank tea until the T started running. She showed me to my train, and then she was gone. Across the train tracks (she was headed one way, and I, another), we suddenly realized we should exchange email addresses. So, we attempted to yell them, but I don't think either of us could actually hear amidst all the other sounds and echoes. She was gone, but she taught me something. Just that short interaction changed me.
The Transvestite and the Old Man
A few days later, I found myself sharing space at a coffee shop in New York City with a well-dressed transvestite and an older opinionated black gentleman. They were both kind, and when you're in a big city you don't know very well, it's the kindness of strangers that matters the most. The transvestite offered me a place to sit and charge my computer and phone in a place so crowded and swarmed with people and an outside so incredibly cold to this California girl that attempting to bear that weather for any extended period of time was simply unthinkable. And in that moment, I didn't care who he was, though I might have cared at some other point. He was a kind stranger who helped me. And that's all that matters. In those moments, you remember that people have dignity as human beings, no matter how far they've strayed from the norm. We still owe them love, kindness, and respect as people. And he reminded me of that.
The other gentleman, well, he reminded me that even in the middle of busy, modern New York City, there are still old-fashioned men about. Chivalrous and protective of females. Traditional. It was election day, and I remember him asking me, "Who are you going for?" I told him I was independent. After he realized I had been traveling up and down the East Coast alone, he knew it was actually true, appalled that any man in my life would allow me to travel from city to city alone. He was convinced that women oughtn't ever travel alone. "It's not safe," he said. He had the feel of someone from another century, and he was strangely charming because of it. As for the transvestite, he didn't care for that ordeal one bit. He kept making comments, asking questions, and then following up before anyone could get a word in with both hands raised defensively, "I don't need to know! I don't need to know!"
The Little Boy and the Baker
On the bus to DC, there was an adorable, ornery little boy intent upon playing peek-a-boo with me from across the aisle while I chatted it up with a young woman I had met while standing in line. She was traveling with a very large bag she refused to let out of her sight while on her way to a bachelorette party for a friend she had studied with in Italy. Turns out she was a baker, and in her large bag a large, a frozen cake she would decorate before the party. Not only was she a baker though, she was the owner of a bakery just outside New York City. You know, one of the sorts that makes the fancy cakes like Cake Boss and dearest Duff and (swoon) Geoff. We talked for a while about how she went about starting her business and the sorts of challenges she faces as a small business owner. By the time we got off the bus, I felt like I knew her. Like we were old friends just catching up. It's hard to explain how these things happen. How people connect and so quickly, at that. We exchanged business cards, because bakeries need marketing, and I like the idea of writing off trips to NYC. But seeing her again would oust her from this here story.
The Taxi Driver
After asking me if I had any children (my response may have included something about a fear of infants), my Moroccan Muslim taxi driver in Orlando proceeded to lecture me the length of the drive on why it is important to have children, be fully present for said children, and take care of our parents when they are old. He said it's all a part of life, and when we break the cycle, we are disruptive to everything not just ourselves. He told me a story about a couple he drove last week that had been married 13 years and intentionally not had any children and how offended he was by that. I could tell he was not only offended but sad. This man genuinely had a heart for families, and it was broken by the disdain he saw all around him. That, I could feel. In fact, that I could even understand. I could tell he wasn't fond of Americans in general but he expressed a particular disgust for American men who impregnate women and leave them. It's hard to disagree with him there, too. But after all that, I asked him if he had any children of his own. He said no.
The Psychic
As I pulled up a seat at the bar, the bartender and I conversed a bit about the California restaurant of the same name, which he was quick to assure me had little to nothing to do with their own. The older woman sitting next to me would occasionally chime in with comments as well. She was there alone. So was I. It's always awkward dining out alone on business trips, but it's just what people do, I guess. The bar is a good place for the weirdos and loners…I suppose I qualified as both. They had two for one drinks during Happy Hour, so I went for it. And the southwestern eggrolls sounded fairly delightful. So, I went for those, too.
I sat dangling my feet from the barstool, slowly sipping my habanero margarita and occasionally checking my phone, a habit decidedly turned nervous habit for the moment. The place was busy, so there were plenty of things to observe. Most of the other folks at the bar were watching football on the TV. I couldn't bring myself to watch football no matter my level of discomfort or boredom or insecurity, all of which I was desperately fighting. But somehow the woman next to me ended up revealing that she was one of the restaurant's in-house psychics, and I knew I was in for a discussion.
"So," I asked her, "how exactly does one get into that line of work?" And it began…hours of fascinating conversation. Of all the things I wasn't expecting, having drinks with a Wiccan high priestess is up there. What did we talk about? That's probably a story for another time.
The Divorced Businessman
On my way to the airport, I shared a shuttle with a middle-aged businessman. We were both in town for conventions, so we traded convention stories, which, of course, led to discussions of work. We were both marketers, and our overlapping experience was the nutrition industry. His specialty for the time being was health care.
He gave me quite a bit of good business advice, but by the time we reached the airport, we were deep in discussion about Obamacare. As the man realized it he said, "I've only just met you, and we're already discussing politics."
I guess to some people that's abnormal. Welcome to my world, sir. And like all the others, the next minute he was gone.
Seattle's Mike
In the Orlando airport on my way out of town, I befriended a man sitting at our gate. He reminded me of a man I know, only the Seattle version. White wife-beater, suspenders, beard, incredibly friendly, and, of course, playing music very loudly from his phone's speakers. No headphones. I didn't catch his name, but in my mind, he was always a Mike. In fact, I'd be surprised if his name wasn't Mike. I was immediately and simultaneously comfortable and suspicious of this man, my travel buddy from Orlando to Pensacola and again from Pensacola to Houston. He offered me some of his mother's homemade bread out of a ziplock bag that had been tucked away in another bag, which I politely declined. It just seemed like a strange thing to be eating a stranger's mother's homemade bread on an airplane, but what do I know?
It's probably important, however, to note that our first flight was filled with the sort of people you could imagine being stuck on the LOST island with. I spent the flight imagining who would step into which leadership roles if and when our rickety old airplane (yes, with propellers) decided to lose us forever, and I came to the conclusion, Mike would probably have slipped into Locke's roll before too long. And eventually, over time, I would have to fight him for creative control and/or survival. So, I thought it best to be polite but distant from the get-go.
The Tech Savvy Homosexual
In Pensacola, I decided to grab some dinner and park myself at a table for a couple hours until my flight. I was soon joined by a flamboyantly homosexual, 31-year old, white male who was bored as hell and itching to smoke and/or fuck a man ASAP. Apparently, I reminded him of his sister, right down to my hideous Ugg-like boots (for which he forgave me), but it meant I was in. We were going to bond.
He was a real diva, extravagant and animated, and it was all perhaps exaggerated since he was on his seventh glass of wine. We ended up talking until our flights. He taught me about this app gay people use to meet their kind nearby. Just in the tiny airport alone, he had gotten three messages while I was sitting there with him. One from a pilot on the runway flying a freaking plane, a comforting thought for all of us passengers. I had never bothered to imagine that while my plane was taking off, my pilot's focus might be on sending dirty, flirtatious messages via cell phone about what he wants to do to a pretty boy in the airport. But this kind of stuff probably happens all the time.
I told him the app creeped me out, and he laughed. Since I was obviously a prude, he decided to contrast himself with the real promiscuous types. You know, the ones who "don't use condoms and have no shame." Apparently, promiscuity has little to nothing to do with frequently having sex with different people, so long as condoms are involved.
He asked me to go smoke with him outside the airport, but the thought of going back through security again wasn't really worth a menthol to me. So, before we parted ways, he requested I watch his bags so he could go attempt a smoke in the family bathroom, but he returned way too quickly to have been successful.
The Pensacola airport is small and empty. There were probably only three more flights leaving from the airport that entire day. Thankfully, one of them was mine.